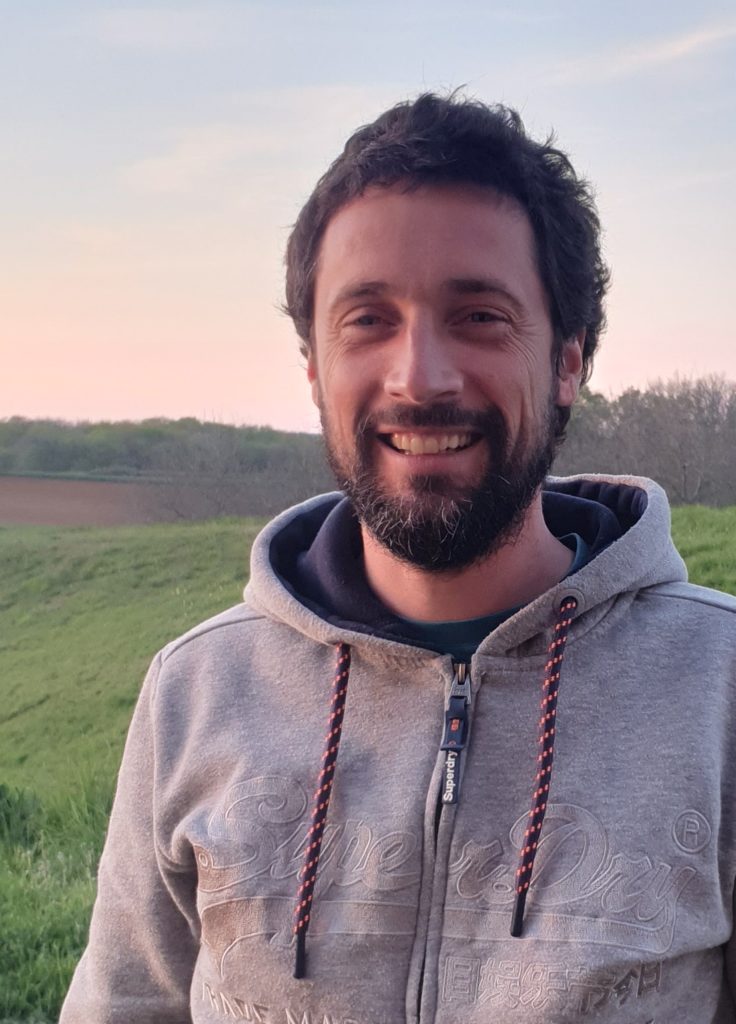 Hi, my name is Quentin Adt. I'm CEO @ Kelogs, a SaaS Log Monitoring for SEO, Freelance SEO consultant with a strong technical background, SEO Software Entrepreneur and happy father.
You can find me here: Twitter / Linkedin
You can contact me here: quentin.adt@gmail.com
A short biography
1986: I started IT with an Exl 100 (4,9 Mhz, its 1000 less powerful than modern CPU)
1988: Amiga 500. I discover BASIC language. Nice !
1994: Amiga 1200. I discover the demoscene, the hard core IT community. My level was far from being enough to compete, I was just watching 😉
then PC, then PC/MacOS/Debian-Ubuntu.
1996-7: HTML
I discovered HTML 4 in, it was like a revolution. I created a roms website (games for emulator of SNES), with a newsletter containing a review of each game uploaded. Every single day during months I did this… Until the hosting company deleted all the files, about several months of uploads at the equivalent of 1€ per hour.
1998: Dynamic Website
Microsoft ASP was a revolution for me. Access DB + ASP = my first web search engine, with human crawled pages 😉
This time, it was a search engine to find roms for SNES (Super Nintendo), with about 2000 games. I wasn't hosting them anymore, but referencing them, one by one, in a database.
You can still enjoy this beauty on archive.org .
2000: First SEO experimentation.
There was a page stuffed of keywords, just for the bots, accessible from a one pixel picture link 🙂 It was enough to cheat on Altavista 😉 It was actually.. here: https://web.archive.org/web/20020222141620/http://antoine.webhostme.com/Robotss.htm
I also created the "TOP Snes Roms", a Perl script which ranks the website depending of the number of visitor they bring on the page. A good trick to attract visitors (well, 20 years ago ;).
I let you enjoy this beauty, and the Ad on top: "SNES ROMS CENTER / A search engine, it's so easier…":
In 2000 it was normal to host a guestbook page. The comments were pretty funny.
It was normal at this time to receive insults, of all sorts. And of course people would reply: NO, THIS IS THE BEST WEBSITE, CONTINU ! 😉
So this project has occupied most of my nights during some years. Let's say that it was difficult to combine school and passion…
Then I studied IT applied to Management (SQL, Excel, Access…). Pretty trivial I must say after some years to do this for fun 😉
Then I studied Economy at the university of Picardy Jules Verne. What an interesting jump. All my trust in Marx theories collapsed quickly 😉 I became a Keynes adept, and then, of course, a Friedman adept 😉
2008: During an internship at Liligo.fr I discovered that SEO is actually a job. I fell in love quickly with this alchemy combining Technical stuff, Semantic, UX, Business, etc.
I got a Master in Economy / International Management / E-business, very interesting.
I wrote a blog article about a super link building trick right after my internship. I wrote in this blog post that I was looking for a company for an internship. I've been contacted by several companies and agencies. I've picked Resoneo, an SEO/SEA agency based in Paris, working mainly for premium accounts, 🙂
2013: I became full time SEO Consultant as a freelance. I work 100% remotely since then.
2016: I cofounded as a side project Kelogs, a SaaS Crawler and Log Analysis for SEO.

The last decade in a nutshell:
1999 to now: SEO Consultant, for companies with turnover ranging from 1M€ to 1.5 B€ / year
2013: Started SEO Consultant as Freelance
2016: Founder at Kelogs – SaaS Crawler and Log Analysis for SEO
2017: More softwares created for my clients
2018: Happy father 🙂
2019: Hired Full Stack developer for Kelogs
2020: Hired UX/UI/Design for Kelogs
Next steps ? Most probably:
Working more on sales for Kelogs
Open Source most softwares made last decade